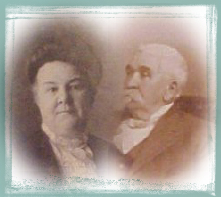 Mijamin Dale Priest

Online References:
Confederate Burials Oakwood Cemetery, Fort Worth
| | | | | |
| --- | --- | --- | --- | --- |
| Child | Born | Married | Spouse | Died |
| Robertine | Mar. 1874 | | San H. Harrelson | 1901 |
| Mijamin Dale Jr. | 12 May 1876 | | | 19 Oct 1911 |
| Robert Woodill | Jan 1879 | | | |
| Kathryn Louise | 17 Sept. 1881 | | Pierce Sebastian | Jan 1968 |
| William Stuart | July 1884 | | | |
| Alfred Evans | Aug 1889 | | Fern | 1948 |
| Lawrence Gilbert | Dec 1891 | | Lyle Kimmel? | 1939 |
| Allen Harrell | Sept. 1894 | | Jessie | |
| | |
| --- | --- |
| | Believed to be one of the sons of Mijamin Dale Priest |
Mijamin Dale and Kathryn Priest
and boy whom we believe to be a son.


I received the following from Diane Story Smith
Sebastian - I believe that was Aunt Kathryn's last name - seems to me Uncle Pierce was Pierce Sebastian. I never knew aunt Kathryn's exact relationship to us. I don't believe she was a Priest. She lived in Arlington. Kept white leghorn hens and sold eggs. She also raised canaries and had a Collie dog named Betty and a Shetland pony named Tony. We used to go out and ride Tony. He often unlatched the gate and ran away. Betty was known to go and find him and shepherd him home. Gossip was that Aunt Kathryn was the "engine" of the egg ranch and made things go. - - that Pierce wasn't worth much. You never know, it could have been a family envy gossip thing. Suppose it was Pierce's money that bought the hens that laid the eggs? I know she drove an old Ford truck to deliver them. I remember two things about her house. The driveway was lined with dusty miller plants and the dusty miller had a lot of frogs in it - - the plants looked silver in the moonlight. Her canaries were in a big flight cage on her big back porch and if one got loose, Betty could catch it and not hurt it and give it to Aunt Kathryn. Her side of the family seemed to live in Fort Worth.She, I think, was about Aunt Lula's age - but to me, everyone seemed about Aunt Lula's age.
Robbie Catherine Harrelson, only child of Robertine Priest and Sam H. Harrelson , married Charles Hudson Shubert.

Follow up information:
https://www.ancestry.com/genealogy/records/robertine-priest_23285496
https://www.ancestry.com/genealogy/records/charles-hudson-schubert_1999497
http://www.memorialsolutions.com/memsol.cgi?user_id=389240
Links to Mijamin and his children:
Mijamin | Mary Ann Hicks | Margaret Jane | Susan Elizabeth | Henry Meredith | Elisha Madding | William Hicks | Mijamin Dale | Mary Ann | Harriet Lou-Ellen | Sarah Bailey | Arthur Franklin | Eugene Albert | Home | Opening Page

Links to Grandchildren: Lela Willson Barrett | Addie Pearl David | Anna Laura (Bon) David | Bertie Love David | Eugene Stanhope David | Mary Lou David | William Mija David | Rupert Clyde Priest